The Lothars Sampler CD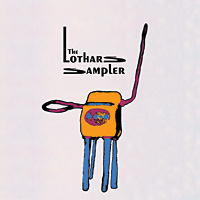 1.
Fall Like Stars (from Connected)
2.
Banjolin (from Oscillate My Metallic Sonatas)
3.
Jingle Bells / Dreidel Song (from Happy Holidays 2: Electric Boogaloo)
4.
The Coronation Of King Lothar (from Meet The Lothars)
Total running time: 33:01
Can't decide which Lothars CD to buy? Try our sampler! One song from each of four different albums, including a tune from the now sold out "Connected" CD. The cost is $9.99 plus shipping.
You can order directly from us with your credit card by clicking on the Add to Cart button and then checking out with the link near the top of the right column.
Want to try before you buy? You can listen to this entire CD for free from the Lothars Jukebox!