Meet The Lothars CD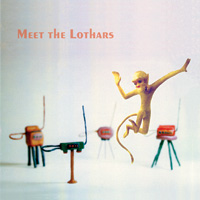 6.
The Cat & The Mean Old Man
8.
The Coronation Of King Lothar
Total running time: 59:37
The debut CD "Meet The Lothars," was released in November, 1998, on the Camera Obscura record label, and is still available. Sixty minutes of theremin bliss (?) in glorious digital audio can be yours. Cost is $12.99 plus shipping.
You can order directly from us with your credit card by clicking on the Add to Cart button and then checking out with the link near the top of the right column. You can also order via CD Baby, or download it via our Digital Store.
Want to try before you buy? You can listen to this entire CD for free from the Lothars Jukebox and/or download a free mp3!