Temporary Tattoo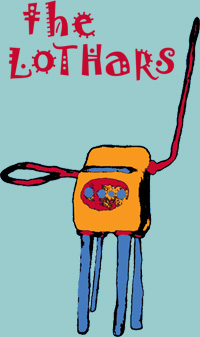 Rockin' temporary tattoo with a variation of our cartoon theremin, as seen on the cover of the Lothars Sampler CD, among other places. Feel free to cut out the text and only use the theremin part -- we won't be offended! The image is 1.25" wide by 2.25" high. Application instructions on the reverse side. Once on your skin, The image usually lasts a few days before it starts peeling.
One free tattoo is included with every order. Additional tattoos are just $1 each plus shipping.
You can order directly from us with your credit card by clicking on the Add to Cart button and then checking out with the link near the top of the right column.